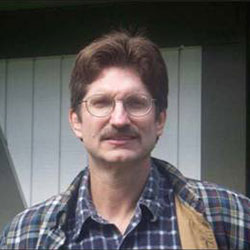 Dan Caldwell has been creating custom knives, swords, and axes for over 20 years. Each piece is unique and meticulously crafted. His eye for detail sets him apart.
Several years ago he began creating custom exterior iron art for upscale landscape contractors, that has led to interesting projects.
Each spring, you can see Dan's work at the Badger Knife Club show in Janesville, WI.
Dan also teaches at the Fine Line Creative Arts Center. See what classes are currently being offered.